VO2 Partners is an
alternative asset manager.
We invest our own capital in promising venture-stage and growth equity-stage technology and consumer companies.
And we manage investments for institutional investors seeking superior performance, transparency and governance from their alts strategy.
We love what we do. 

Delivering better investment outcomes: it's kind of our thing.
We solve your alts challenges.
If you need to turn around an underperforming portfolio or individual fund asset, we can help.   
If you need liquidity on a portfolio or an individual asset, we can help
If you need a replacement GP, we can help.
If you want to supplement what you're already great at, with a team that provides more resources, more oversight, more risk management tools, and more responsive decision-making – all tailored to your risk tolerance, investment goals, and business considerations – we can help.
We're relentless about delivering the maximum possible investment performance.
We're relentless about sparing no effort to deliver you perfect visibility into your portfolio.
We're relentless about looking for every possible means to deliver value back to you, whether that means taking Board positions with investees, raising new third party capital to fortify an investee's balance sheet, or taking an investee to market to deliver you liquidity.
Intelligence.  Integrity.  Intensity.  Relentlessly delivered.
We've been asked, "What's your secret to delivering fundamental improvement on alts?"  The secret is, there is no secret.  There's no magic formula.  It's about relentlessly driving for better outcomes.  It's about pulling every available lever, from taking on Board governance at investees; to developing a richly contextualized perspective on a portfolio's prospects; to rigorously underwriting everything we do to ensure we deeply understand both the target company and the alignment with your objectives; to relentlessly questioning every decision we make about deploying capital.  
It's about doing the work.  
It's about shoe leather.  
That's the secret.
An insurance carrier with $27B in AUM asked for our help.  Their CIO team is sharp and talented, but lean, and they have limited internal resources with venture capital expertise.  
They had a $100 million portfolio of venture capital investments made through a third party venture capital firm which had exhausted their committed capital.  The CIO team had to evaluate follow-ons on a deal-by-deal basis, often with a short fuse.  They needed outside perspective on marks across the portfolio. And they had also invested directly in a technology company that was in a challenged state, and they needed stronger governance and an outside perspective on how to manage their exposure. 
We delivered on all of that. 
We conducted a comprehensive analysis of the entire portfolio, and created clear outputs that allowed them to understand the performance and prospects of the portfolio at a glance.  
We built relationships with the larger investees in the portfolio to provide greater visibility and enhance governance, and took Board and observer seats.
We drastically improved the quality of reporting, the governance, and migrated the portfolio to a higher quality by making intelligent decisions on where to double down, and where to cut bait.
Ultimately the insurance carrier asked us to take primary responsibility for reporting going forward.  And they granted us check-writing authority on a new allocation of committed capital to continue to improve the portfolio's risk/reward profile, in accordance with the insurer's risk management and corporate objectives.
"We engaged VO2 to assist us with the oversight and outsourcing of a portion of our venture capital portfolio. The engagement has been quite successful thus far, with the VO2 team delivering returns and improving reporting, transparency, and governance. They've become a trusted advisor and, in some ways, an extension of our investment team."
– Nassau Financial Group
We get entrepreneurs.  The makers.  The disruptors.  The innovators.  We know how hard it is to start something, because we've done it ourselves.  
We respect what you do, and we humbly believe our capital, our expertise and our relationships can help you scale, the right way. 
With a partner you can trust.  
A partner who gets you.  
If you have the grit and self-belief to start something, and to build it into something special, you're our kind of people.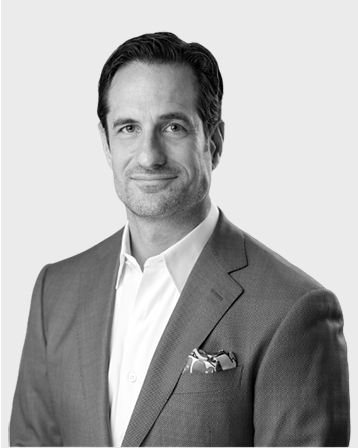 Laurence is a Partner at VO2 Partners.  He was previously the Chief Strategy Officer of Flowr Corp (TSXV: FLWR).  He founded VO2 Partners in 2011 with backing from GCI, the family office of Gary Comer, the founder of Lands' End, which was sold to Sears for $2B.  Laurence previously founded boutique M&A advisory firm Levi Littell Herbst & Co., which was acquired by transaction services firm Sikich Group.  He began his career as a transactional attorney at Latham & Watkins.
Laurence received a JD with Stone Scholar honors from Columbia Law School, and he received BAs with honors in Political Science, and German Literature from University of Wisconsin.
Jason is a Vice President at VO2 Partners where he is responsible for quantitative and qualitative investment analysis and reporting. He is also the founder & principal of finance consultancy Fox One Solutions. He was previously in the investment banking division at Goldman Sachs
Jason received an MBA with honors from The Wharton School.  He received an MA in International Economics and Development from the Paul H. Nitze School of Advanced International Studies at Johns Hopkins University; and he received a BS in Systems Engineering with distinction from the United States Naval Academy.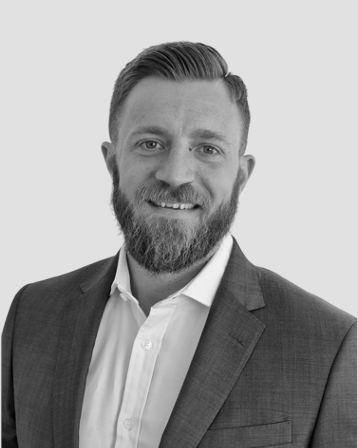 Keiran is an Analyst at VO2 Partners where he is responsible for supporting all aspects of our quantitative and qualitative investment analysis, including primary and secondary research at the sector and investee level.  He was previously an equity research analyst with Moelis, and an investment analyst with Argyle Capital Partners.
Keiran received a BS in Business Finance & IT with distinction from University of Technology in Sydney and he is a CFA Level 3 candidate at the CFA Institute.  
Email : llevi@vo2partners.com
Phone : 212-444-2321
450 Lexington Avenue
4th floor
New York, NY 10017
United States
Q x (CaO2 – CvO2) calculates the maximal volume of oxygen uptake per kilo of body mass per minute.
It's the ultimate measure of human athletic performance.
What IRR and MOIC are to investing, VO2 max is human performance.
We think it's a good metaphor for what VO2 Partners does – striving to deliver the maximal level of investment performance.